Greenkote — finally
a zinc-based coating that's friendly to the environment!
The high-performance metal coating that's also eco-friendly
As responsible global citizens, we are especially proud that Greenkote® coatings are safe for the environment. These coatings represent an important development for the health of our world. Before Greenkote, the manufacturing processes associated with many traditional metal coatings were so toxic that China and the European Union have already implemented regulations to prohibit them, including plating, zinc flake and hot-dip galvanizing. Those processes produce toxic fumes and waste byproducts that are seriously hazardous, both to humans and the environment.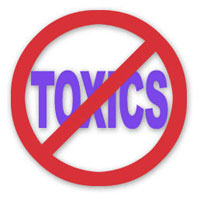 However, Greenkote diffuses a zinc-based coating onto metal parts by a patented thermal dry process. Greenkote processing and coatings are totally free of acids, chlorides, cyanides, trivalent and hexavalent chromium, cadmium, heavy metals, volatile organic chemicals and other hazardous air pollutants, many of which are increasingly regulated. And Greenkote does not produce any solid, liquid or gaseous toxic byproducts. So there are no hazardous materials, no noxious fumes, no air pollutants — there is nothing toxic at all! Greenkote is a truly eco-friendly metal coating.
Green, clean and sustainable
In fact, Greenkote technology is designed to reduce waste almost entirely. For example, the water used for post-process rinsing can be recycled, and even the small amount of residual zinc oxide dust can be reclaimed. The green and clean Greenkote process therefore helps save on costs as well, since the elimination of hazardous waste eliminates the expenses of waste disposal, cleanup and reporting.
Bottom line: Greenkote's eco-friendly zinc thermal diffusion technology is an excellent choice not just because it gives superior coating performance — but also because it meets the new industry requirements in North America, Europe and around the world. For example, Greenkote is already in full compliance with RoHS and the EU End of Life Vehicles (ELV) Directive (2000/53/EC).
Greenkote is the smart choice — for a superior high-performance, anti-corrosion metal coating and a cleaner, healthier environment.